What is the difference between the application of lens and reflector?
Everyone must have heard of the lens. This is a basic concept that we often come into contact with in physics. Lenses are divided into convex lenses and concave lenses. Lenses are used in many aspects of our lives, such as camera lenses, reading glasses, LED flashlights, etc. Next, I would like to introduce the difference between the reflector and the lens.
Differences between optical effects and applications of lenses and reflectors: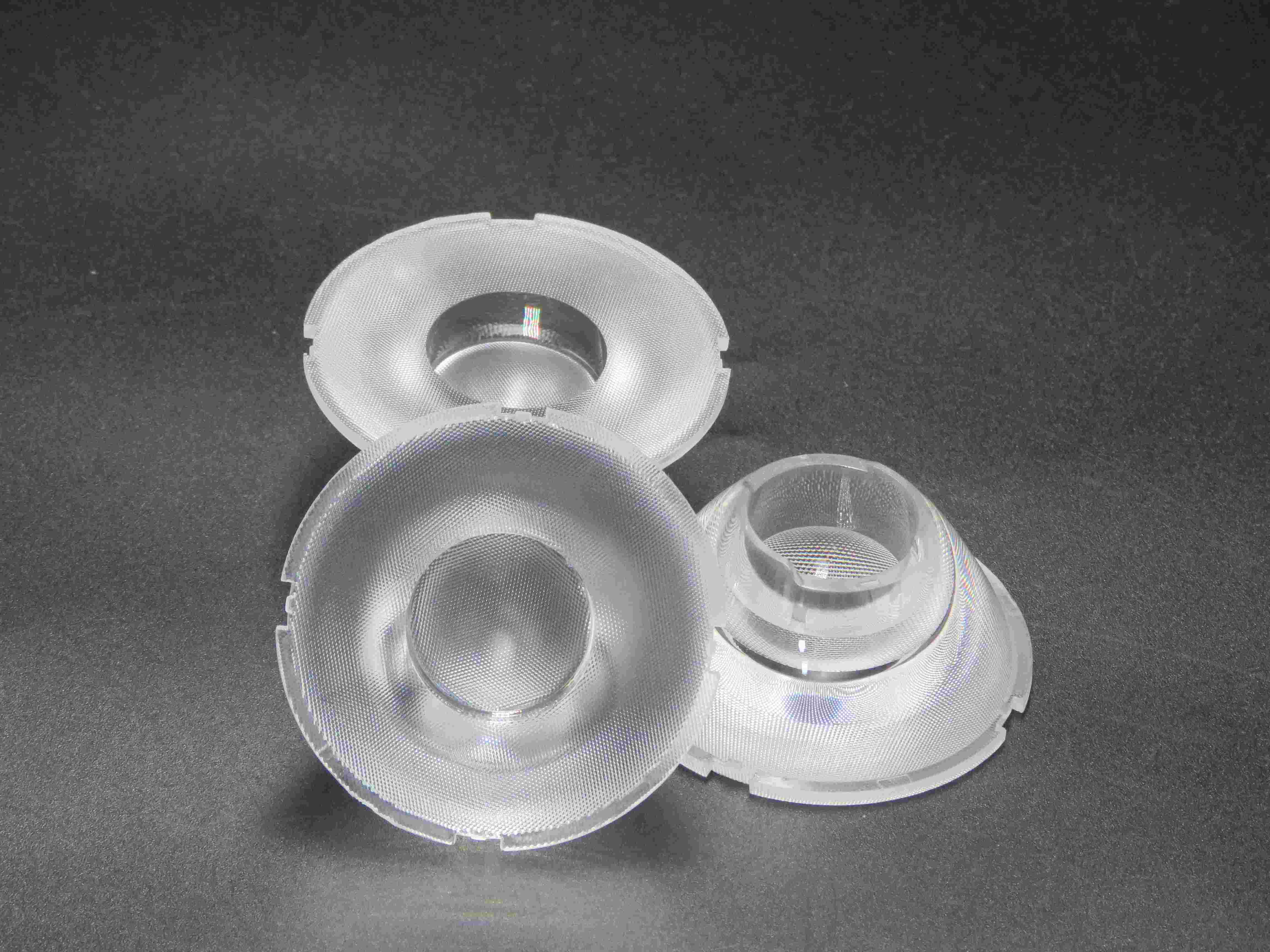 The effect of the lens generally has no secondary light spot, and the light shape is relatively beautiful. Because of the TIR design, the light output efficiency is relatively high.
A lens is an optical element made of a transparent material whose surface is part of a spherical surface. The lens is composed of several lenses, including plastic lenses and glass lenses. Glass lenses are more expensive than plastic. Usually the lens structures used in cameras are: 1P, 2P, 1G1P, 1G2P, 2G2P, 4G, etc. The more lenses, the higher the cost. Therefore, a high-quality camera should use a glass lens, and its imaging effect is better than that of a plastic lens, and plays an important role in astronomy, military, transportation, medicine, art and other fields.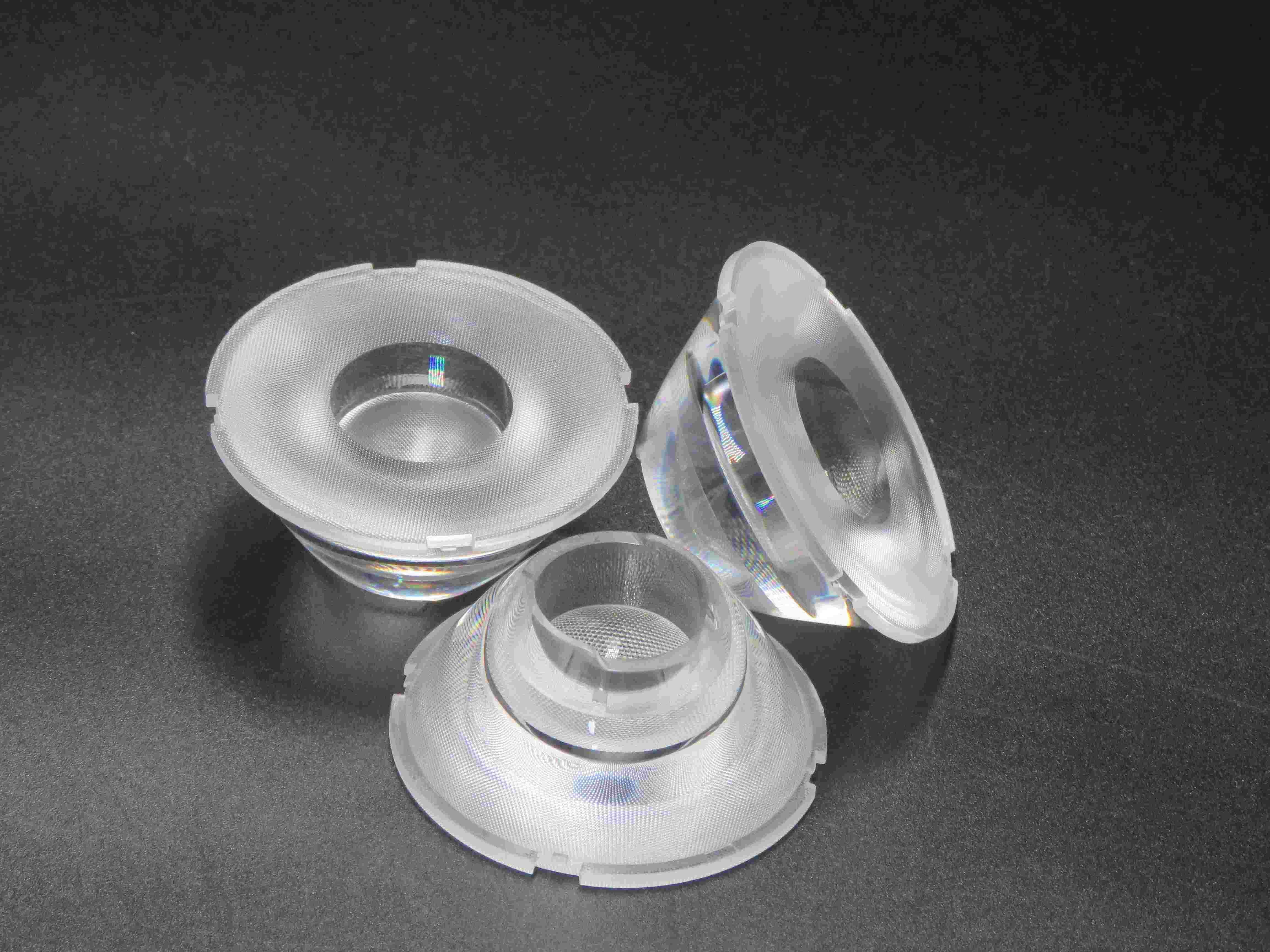 The main material is PMMA, which has good plasticity and high light transmittance (up to 93%). The disadvantage is that the temperature resistance is relatively low, only about 90 degrees. The secondary lens is generally a total internal reflection design (TIR for short). The design of the lens uses a penetrating condensing light in the front, and the conical surface can collect and reflect all the side light, and the overlap of these two kinds of light. You can get perfect light utilization and beautiful spot effect. The efficiency of TIR lens can reach more than 90%, mainly used in small-angle lamps (beam angle <60°), such as spotlights, ceiling lights.
The reflector is a reflector that uses a point light bulb as the light source and requires long-distance spotlighting. It is usually a cup type, commonly known as a reflector.
Usually, the light-emitting angle of the LED light source is about 120°. In order to achieve the desired optical effect, the luminaire sometimes uses a reflector to control the light distance, light area, and light spot effect.
Metal reflector: It needs to be stamped and polished, and has deformation memory. It has the advantages of low cost and temperature resistance. It is often used in lamps with low-end lighting requirements.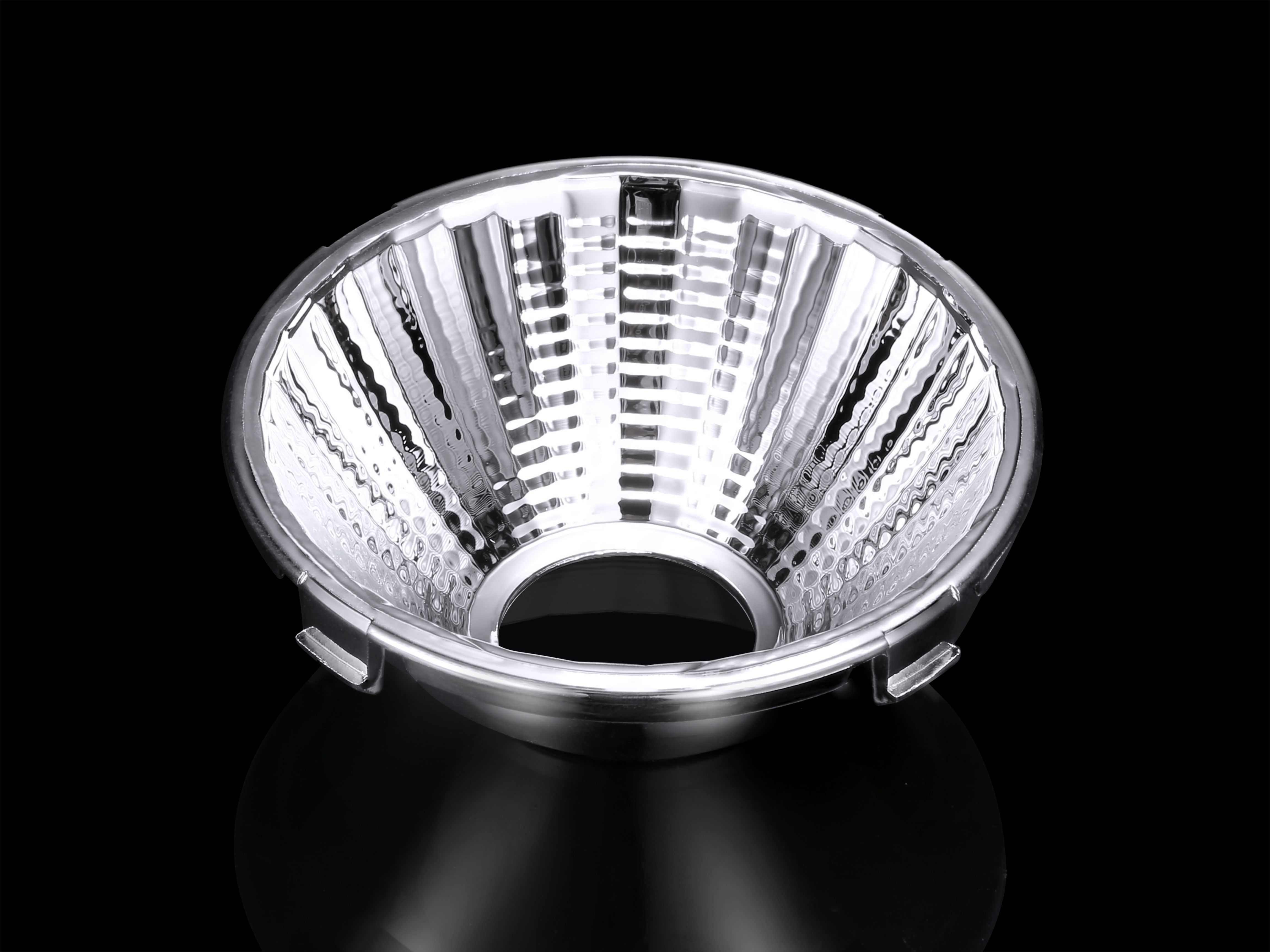 Plastic reflector
: One-time demoulding, high optical precision, no deformation memory, moderate cost, commonly used in lamps with low temperature and high-end lighting requirements.
The above is all the content of this time, thank you for your patience to read!
If you want to know more about lenses, you can contact us.
---